Fabric Love // Boardwalk Delight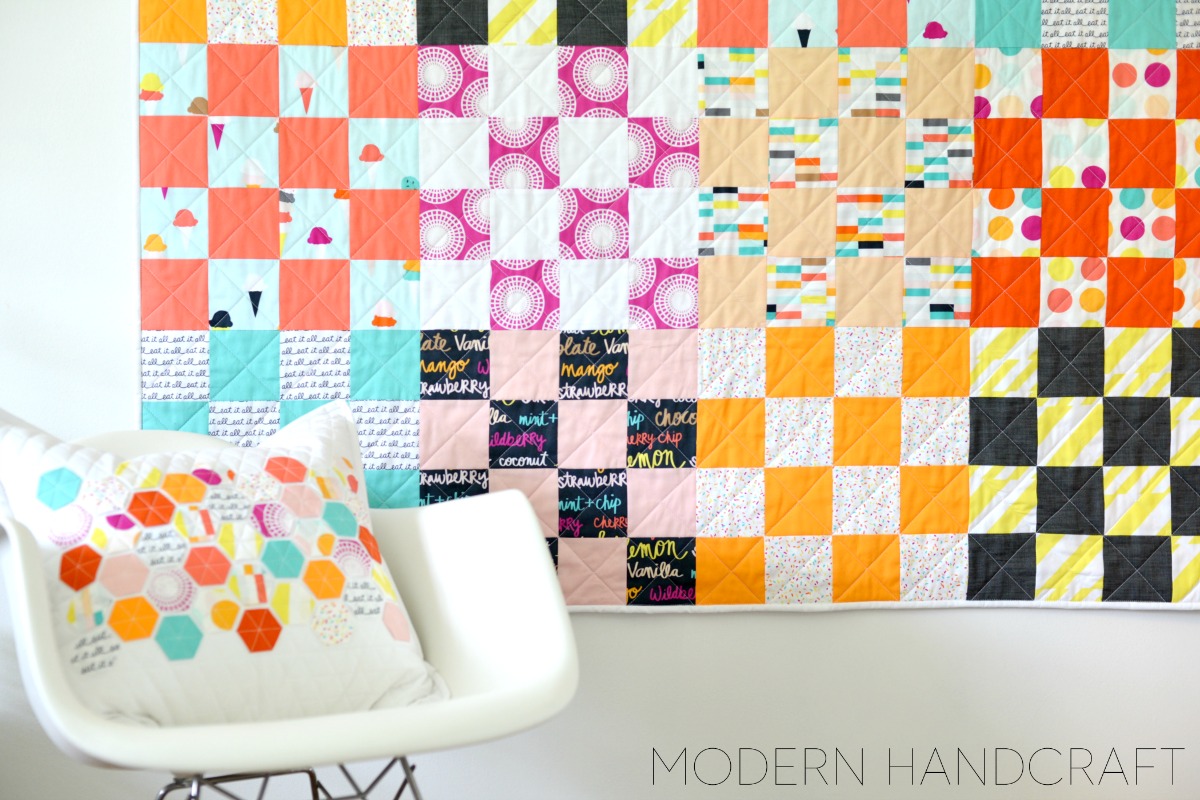 Hi friends, I am sharing with you all today some of the projects I recently made for my new pal Dana Willard - of Made Everyday who created the most colorful and fun summer fabric around. Boardwalk Delight is a new release by Art Gallery Fabrics and Dana trusted me with some early cuts to create some fun stuff - so lets take a look!
Some of you may have been directed over here from her fabulous look book with questions on the projects - well I have great news.....one is an awesome free tutorial by a talented gal and the other is a new pattern I will be releasing any day now!
UPDATE: The pattern for the Hexie pillow with bonus Hexie Flowers is now available!
[sf_addtocart_button product_id="54264" colour="black" extraclass=""]
I have been a huge fan of the St. Louis 16 Patch quilt ever since I first saw it over on Stephanie Burton's blog. Its a great beginner pattern and it honestly just makes the cutest picnic quilt in town! Here is a link to her fun and easy to follow tutorial - St Louis 16 Patch Quilt.
Here is also a link to the awesome
Look Book
that Art Gallery Fabrics and Dana came up with, talk about Summer time fun!!!
Thanks for stopping by today friends and I hope you have a fun start to your summer this next week!
-Nicole