Fleet & Flourish Blog Tour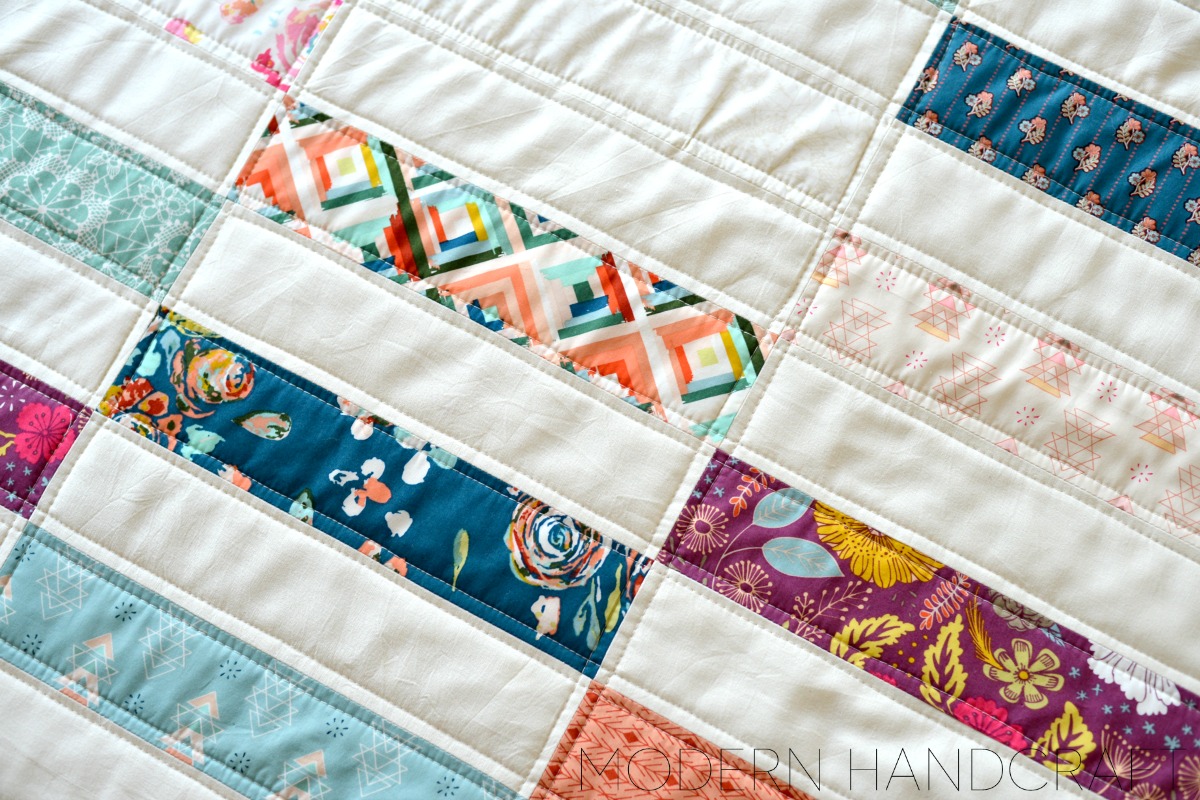 Hello friends and welcome to my day on the Fleet & Flourish blog tour, a new fabric line by my talented friend Maureen Cracknell for Art Gallery Fabrics!
I had the chance to see this line at Quilt Market in Houston this past year and holy moly, talk about a stunning display!
The butterflies the fabric, so much pretty in one booth. Not only is Maureen's fabric beautiful, she is also one of the sweetest, kindest people you will ever meet - I mean seriously, one of the nicest people ever.
She invited me to join in on the fun and the project I made today is a simple brick style quilt. I just cut 3" x 12" strips from her line and from a cream linen fabric and alternated their layout. There are so many fun stripe patterns in the line that I wanted to keep some of them whole so you could see how the pattern ran, so this was a nice way of sewing up the collection without breaking it up too much.
I finally had some great sun this morning to take some quick pics, I tried yesterday and failed quite miserably.... the storms wouldn't give me a break!
For the back I did half cream linen and half a cream with gray dot that I had in my stash from Joanns, there really isn't a gray in the line but I think it matches up quite nicely.
For my binding, I took the remaining 3" x 12" strips I had cut and cut them down to 2.5" wide, sewed them all up into one long strip and made some fun scrappy binding!
I used a cream aurifil thread and kept along the lines of the quilt for a nice clean look.
This quilt is going to a special friend of mine who I have been promising a quilt to forever, the entire time I kept thinking that this line was just her style, so I hope she loves it as much as I do.
Thanks for stopping by today friends!
-Nicole