Paint Mini Quilt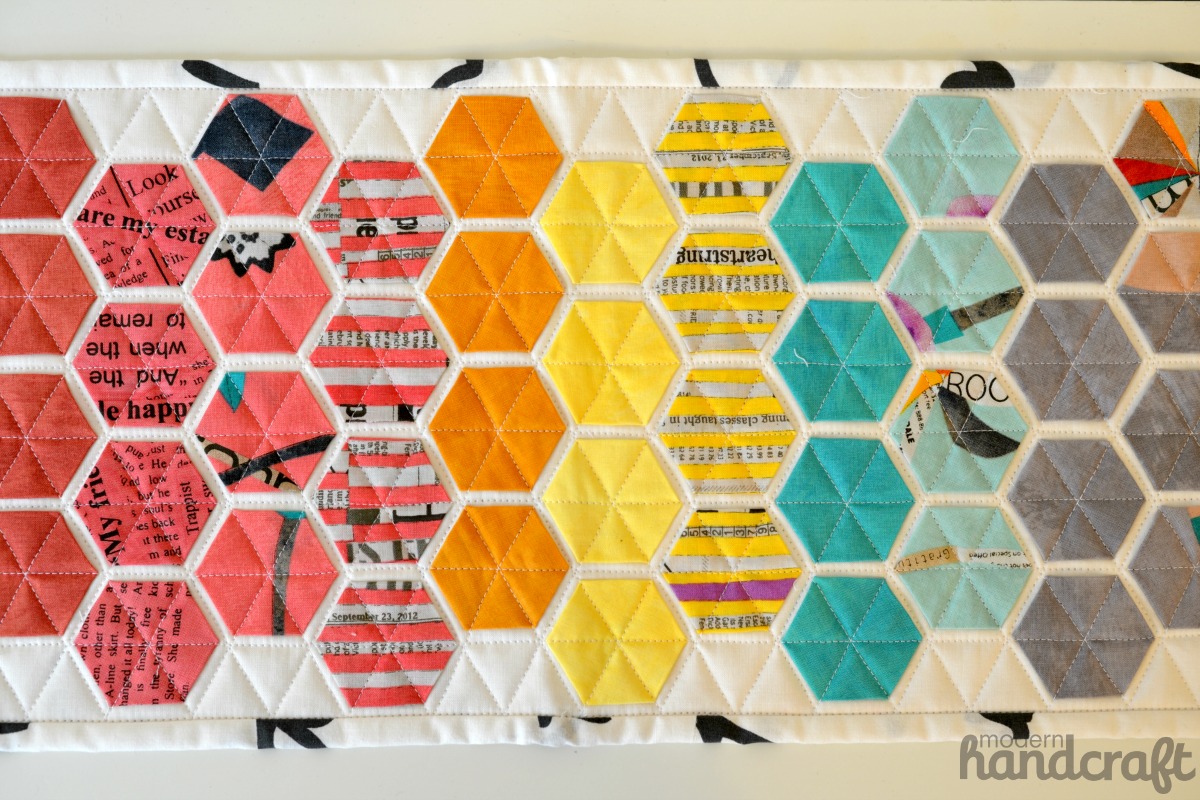 Hi friends! I finally finished another mini quilt / table runner this week and I am so excited to share it with you all!
This features a beautiful new line called Paint! by Carrie Bloomston at SUCH Designs for Windham Fabrics. I convinced my roomie at Quilt Market to let me have this charm pack sample of Paint and I am so happy I did. My favorite swatches are the paint swatch print, and I love the grays and newsprint fabrics.
I thought it would be fun to do a mini quilt fading from light to dark and in color order. This was a quick one to quilt since I did not have to deal with any negative space. I backed and binded this in Britten number fabric from IKEA.
This makes for a fun wall hanging or fits perfectly on my bar shelf under some of my son's paintings.
Thanks for stopping by today friends! I am also linking up with Crazy Mom Quilts Finish it up Fridays!
-Nicole