Fabric Love: Modern Solids & Michael Miller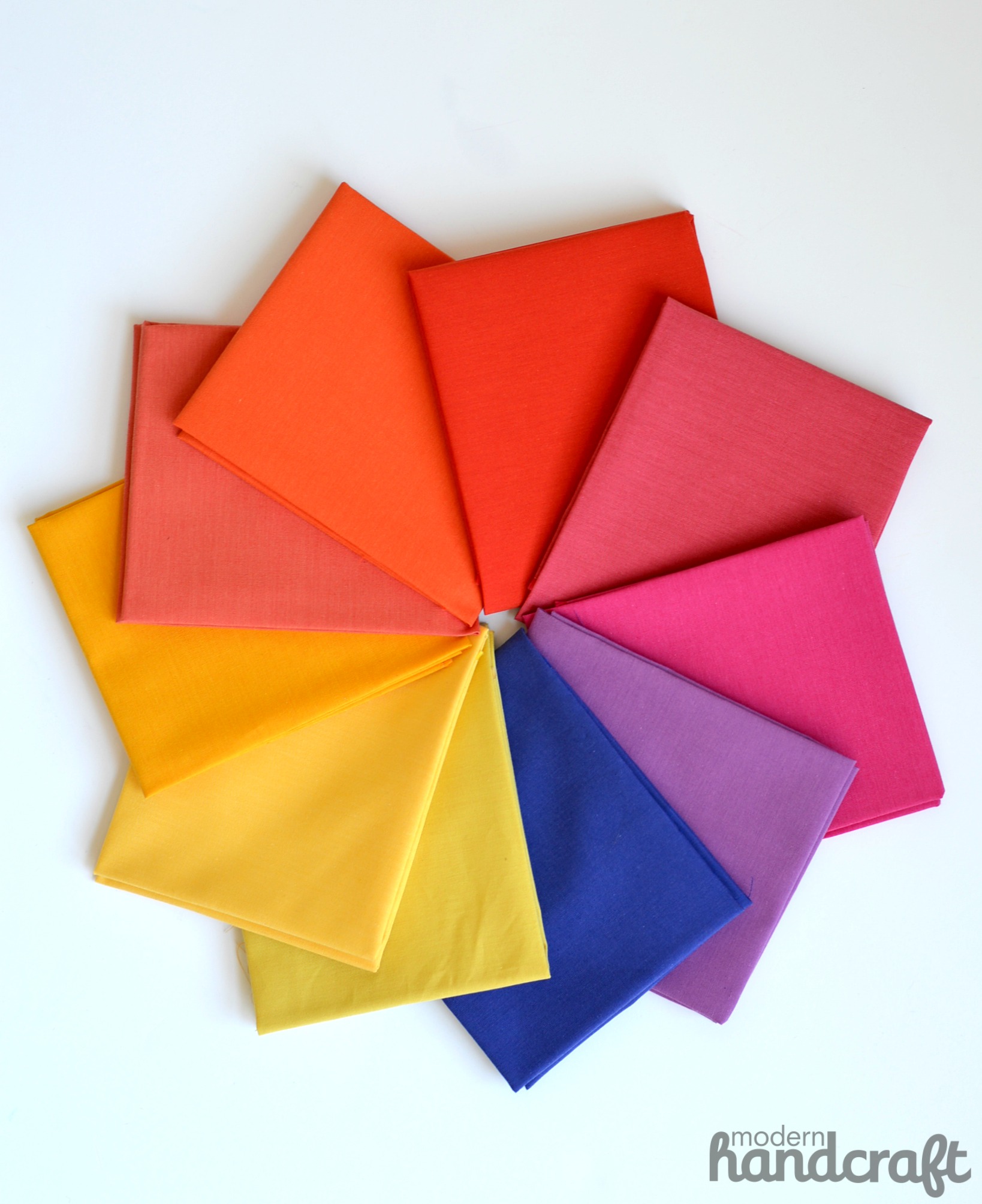 Today's fabric love post is going straight to the top of my favorites because the color you are about to witness is insane! I am completely blaming Katy Jones over at I'm A Ginger Monkey because she posted these two fabrics a week or so ago and I knew I had to buy them...and they had to be used together.
I randomly pair fabrics up because I think the colors would mesh nicely or there is a similar theme going on. I actually like picking out fabrics way more than quilting but then I would just have one massive fabric collection and that isn't fun! These looked great next each other on the computer, but that is always a gamble... I only buy my fabric online so I have gambled and lost a few times - but I think I totally hit the jackpot with this one.
The first fabric is from Michael Miller and it's not new - it was actually released last year and was part of the Cynthia Rowley Paint Box series. This one is Prism in Primary and it is totally knocking my socks off - and officially is the only fabric that my husband has given two thumbs up! I purchased this from Hawthorne Threads - hurry there is just a little bit left!
I wanted to show you the scale on this print so you can get an idea of the design size. I plan on using this as the backing of my quilt.
This is Modern Solids by Alissa Haight Carlton - there are two different but similar threads woven together to create the slightest bit of dimension. The texture of these solids is just heavenly...and I cannot wait to buy the other solids in the line. The bundle you see is the Warm Solids Bundle and I purchased these from Cuts of Cotton.
Hope you enjoyed today's Fabric Love post and it inspires you to try some new bright solids in your next project! -Nicole