Halloween Series - Barn Bat Mini Quilt
Brrr! Has the cold front hit where you live yet? I am sitting here under a quilt in my living room...during the day and loving it!
For today's Halloween Series post I am sharing a mini quilt I recently made using a fabulous tutorial on Elizabeth Hartman's Blog Oh Fransson! - Barn Bats Block Tutorial. You may know her from her blog or from her amazing quilting books: Modern Patchwork & The Practical Guide to Patchwork.
The tutorial was very easy to follow and I had a great time making my first mini quilt, I can see some more mini's in my future!
The fabric used for the Barn Bat Mini Quilt:
Timeless Treasures Soho Solids in Black
Timeless Treasures Bats in White, Orange and Purple
Robert Kaufman Clown Stripe in Black and White
I used a straight line quilting technique and did a grid pattern over the entire mini quilt, I love the texture a good grid pattern makes on a quilt.
Linking up with Quilt Story and Fabric Tuesdays :)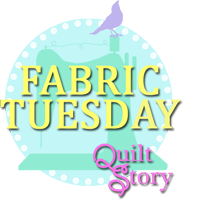 Thanks for stopping by!
-Nicole